Sig Sauer Electro-Optics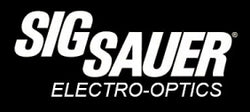 Elektro-Optinen Vallankumous
Yhdistettynä edistyksellinen elektoninen teknologia, HD linssit sekä sotilaskäytöstä vaikutteita saaneet tuotteet tarjoavat maksimaalisen selkeyden, tarkkuuden ja suorituskyvyn. Finnaccuracy on Sig Sauer optiikan virallinen edustaja ja maahantuoja Suomessa. Sig Sauer valikoimaan kuuluvat tähtäimet, kiikarit, etäisyysmittarit sekä yhdistelmälaitteet kuten ballistiset opto-elektroniset tähtäimet.
Welcome to the Electro-Optic Revolution
We fused together advanced electronic technologies, superior HD glass and military-inspired designs to achieve maximum clarity, accuracy and performance. Finnaccuracy is official respresentative of Sig Sauer Electro Optics.
Found 4 products.