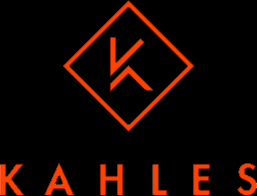 Kahles
We at KAHLES share the passion and professionalism of ambitious shooters and hunters. We passionately support their aspiration to continually enhance performance. We do this with intuitive simple and smart products, which impress with uncompromised focus on the real essential, based on profound user insight and a wealth of know-how.
Our K-series' models have been developed to help enable ambitious shooters to achieve top performance and extend individual limits. They impress with noticeable perfection, intuitive simple handling and ergonomic design.
So that, at competitions, you can fully concentrate on the essential.
_________________________
FinnAccuracy solmi KAHLES GmbH kanssa lisensointisopimuksen MSR-ristikon käyttöönotosta K624i mallistossa 2013. Sopimus oli luonteva osa MSR-ristikon määrätietoista markkinoille tuomista premium-luokan taktisissa tarkka-ampujatähtäimissä. Kahles on S&B ja Steinerin lisäksi kolmas merkittävä valmistaja, joka ottaa käyttöön MSR-ristikon.
Kahles GmbH on itävaltalainen perinteikäs optiikkavalmistaja ja sillä on sama omistaja kuin Swarovski-konsernilla. Kahles on kuitenkin hyvin itsenäinen valmistajana ja omistajasta huolimatta se kilpailee tiukasti Swarovski tähtäimien kanssa.
Found 8 products.