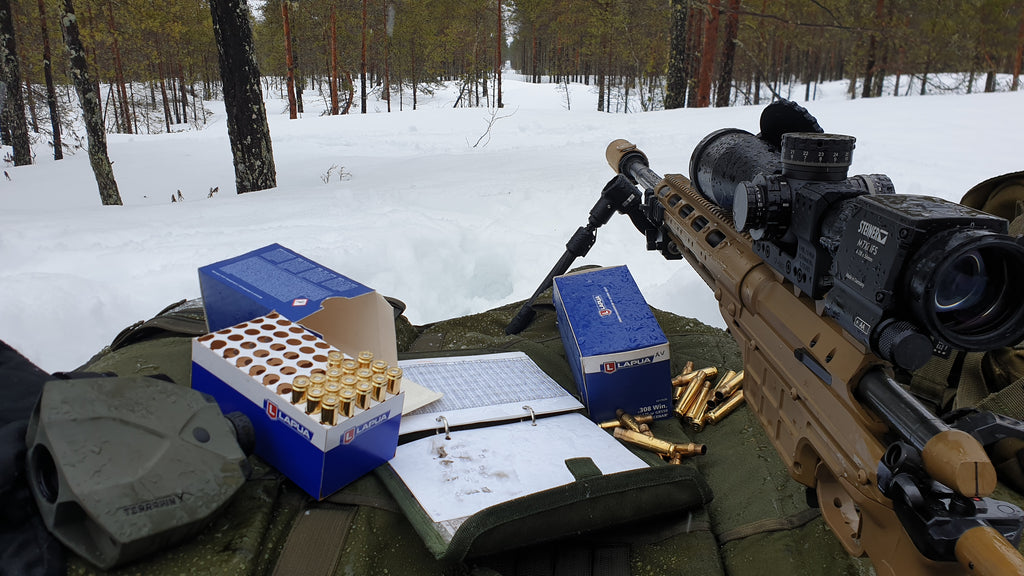 Steiner M7Xi 4-28x56 IFS ballistic sight - world premiere field test
New Steiner looks very good on paper- but turned out to be exactly what it promised to be in our field test too. As far as we know, IFS is the first military- spec ballistic scope with everything needed integrated onboard.
Ballistic data, as well as scope adjustments, are visible for shooter in field of view. Scope has integrated sensors for all environmental variables including pitch and roll, these are automatically fed to integrated computer ballistic engine -> ballistic solution is constantly updated. IFS engine calculates everything live, it is not just a commonly used simple ballistic table with interpolated values for corrections.
Video does not show additional scope menus for setting up scope- or phone application that is needed when ammunition + rifle data is transferred to scope. Both scope functions and phone apps are still under fine-tuning and may change slightly. Shortly said, user creates weapon + ammunition library and simply uploads it to scope via Bluetooth. After this, IFS works 100% independently- but user can still do some tweaking through scope menu. Ammunition can be switched in a second from IFS menu - scope takes also new (stored) zero into account and compensates it to turret settings automatically. Very neat feature with switch-calibers, or for users shooting OTM, AP or API ammunition with same rifle. Scope view visible elements and general layout can be customized with phone app- scope shows only what user wants to see. Scope provides almost all possible related information to user- as TOF to target and remaining bullet energy at set distance.
Scope on video is not final production version, but is very close to it already. Commercial release will be "soon". Product is already in our webshop - click link
NOTE:
Most of 338 Lapua shooting was done with zero wind setting - against IFS ballistic recommendation and solution. Wind was exceptionally calm, we wanted to see spin drift effect on same time.
---